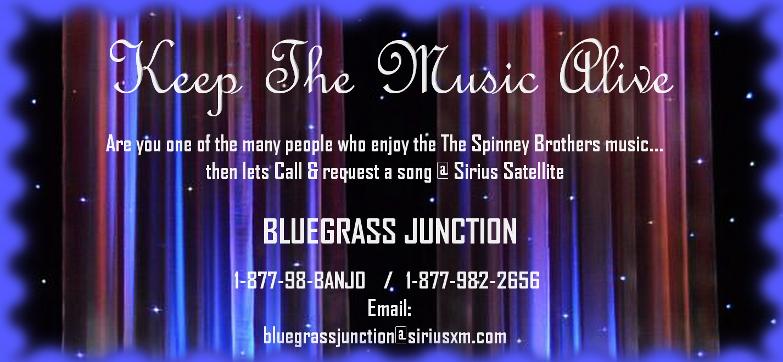 The SPINNEY BROTHERS
to Quit the Road

Rick Spinney, banjo player for the Nova Scotia, Canada-based band, The Spinney Brothers,
recently announced that he is to leave the band at the end of the 2017 summer season

https://bluegrasstoday.com/the-spinney-brothers-to-quit-the-road/

Formed in 1991 as The Spinney Brothers & Close Company they became a full-time touring band in 2010. Prior to that they were consistent winners of awards from the Eastern Canadian Bluegrass Music organization and, gradually, they gained international recognition as a very talented band.
For the past 25 years the Spinney brothers have been entertaining fans all across north America. They have performed in every province in their home country of Canada, and in over 40 states in the U.S.A. from the first show at their local high school to the prestigious stage at the IBMA Awards show in Raleigh, North Carolina, and the main stage at Merle Fest to the Station Inn in Nashville, TN, and countless performances at Bill Monroe's iconic Bean Blossom festival in Bean Blossom, IN.
During their career they have released 12 albums, on four of these – those recorded for the Mountain Fever label – they have gained a total of four #1 hits (one from each CD).
As well as winning nearly every award possible in the eastern region of Canada, they have been nominated for three IBMA awards, including Emerging Artist and Song of the Year for Grandpa's Way of Life (written by Brink Brinkman).